Apply for Medium Range Facility 1
Call for Direct Access Round 23-2
Call opens 12:00 CET Thursday 15 June 2023
Call deadline 19:00 CET Friday 15 September 2023
The MRF1 instrument suite of ISIS@MACH ITALIA is free at the point of access for academic and industry researchers, provided the results from experiments are published in the public domain.
The Access Panel meeting for MRF1 proposals evaluation will take place 9-10 October 2023, with results to Principal Investigators (PIs) expected by early November 2023.
The Online Proposal System is in place for these Direct Access of submissions for Experimental and Training proposals.
Who we are
ISIS@MACH ITALIA is the hybrid Italian multidisciplinary Research Infrastructure (RI) for Complex Materials and Interfaces (CMI), hub of ISIS neutron and muon source (UK). The Research Infrastructure has a "people-centric" vision and at its core the idea of sharing not only equipment but also skills and training. To this aim, pools of multidisciplinary expertise (PoEs), with complementary capabilities in performing CMI project, operate the suite of colocated laboratories, Small-Research Facilities (SRFs) and single-sited Medium-Range Facilities (MRFs) at Research Centers and Universities, distributed in Units throughout the Italian territory.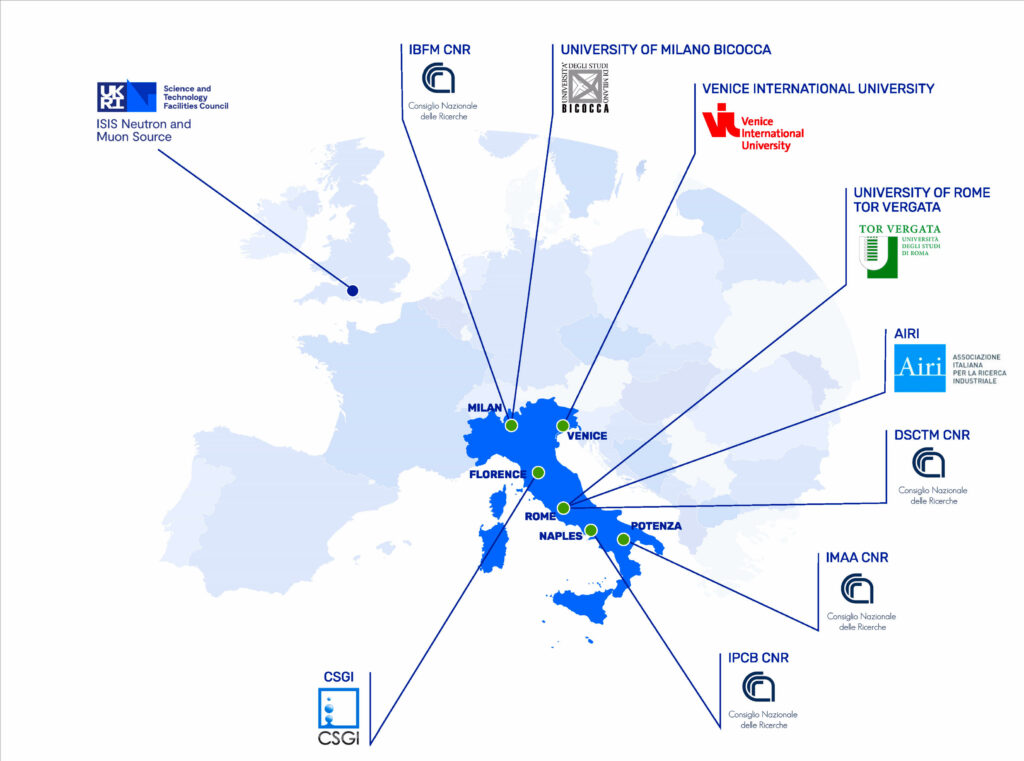 Users may access this state-of-the-art tools catalogue through a single point of access E-platform, an Online Proposal System (OPS). It encompasses a suite of distributed laboratories, and SRFs and MRFs offering open access tailored to the needs of academia and Industrial user communities with appropriate peer-reviewing procedures.
The users' first contact with IM@IT is through a dedicated helpdesk portal with informative documentation on instrumentation and related techniques and IT tools for data acquisition and analysis. Through the helpdesk portal users discuss and negotiate with a team of experts in the field of their interest, and build a personalized access program. STEM and communication experts address users to the suitable PoE or instrument scientist, who collaborate with and/or assist users for the writing of an instrument, service or training combined access proposals.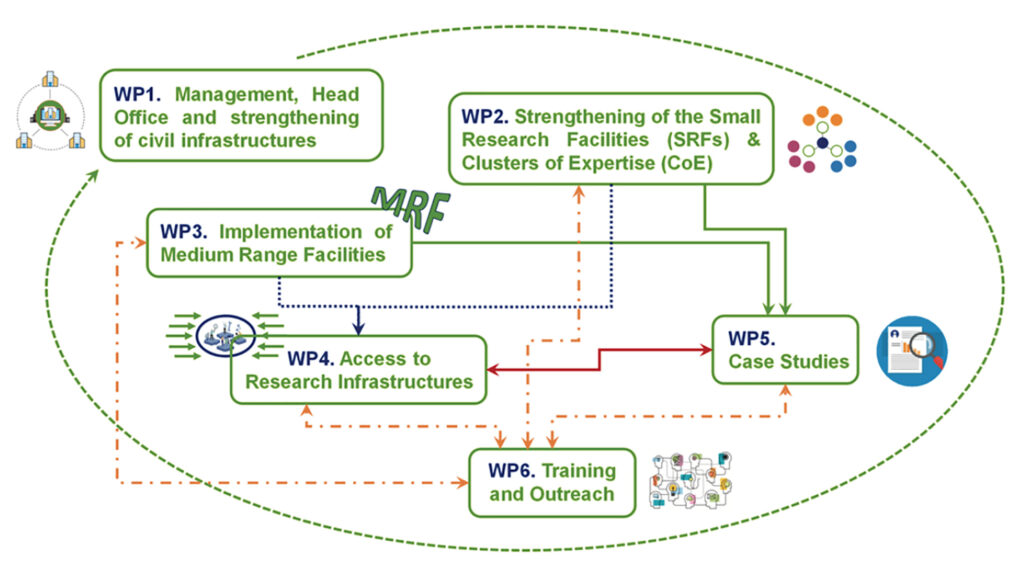 IM@IT is listed in the Italian Ministry of University and Research's Piano Nazionale delle Infrastrutture di Ricerca (PNIR 2021-2027) "in the broader notion of ISIS", and ISIS Facility and IM@IT are jointly listed in high priority RI's (see Table 10 page 40 PNIR in 2021-2027.
Vision and Mission
   Vision
    IM@IT acts as the catalyst that accelerates interactions between large-scale facility (LSFs) specialists and a wide range of potential users in academia and industry, enabling the community to take full advantage of the very significant Italian investments in LSFs and optimize the return on these investments, which at present are not fully geared to support Italian national priorities. Our intuition is that there is a natural hierarchy of need/productivity in which one starts becoming familiar with implementations of techniques at SRFs, before progressing to more complex MRFs, and finally becoming LSF expert users, if this is needed to tackle questions that cannot be otherwise answered. This hierarchy applies not only to progress in any given research question, but also to training and educating novice users in effectively using the more advanced and more expensive methods.
To this aim IM@IT:
Focus on complex materials and interphases within the research infrastructures landscape
Address global societal challenges in line with Italian and EU strategic plans
Operate the RI for user access to a suite of state-of-the-art Small-Range Facilities & Medium-Range Facilities with a single point of access -E-platform to Large Scale Facilities
Award user access based on on "long tern project proposals" through peer review evaluation
Training tailored to new users from Public & Industrial Communities to enhance their capacity to perform research within research globally
Facilitate the formation of Research & Training consortia targeting specific project proposals of national relevance tailored to the researchto-business transition
Create integrated services, streamlined processes, transparent administration, and a uniform user access, and costing scheme for fully confidential fast-tracked use of the instrument suite
   Mission
    IM@IT responds to the growing need of the Italian academia and production system, in particular of SMEs. Unlike large corporations, SMEs usually have limited resources and skills to access and exploit the most advanced tools, which are nonetheless essential for understanding, developing and improving their "productive fabric". In the IM@IT 'vision', the academic and industrial user who is not an LSF expert is accompanied and led along this path to the point of becoming independent and able to propose their own experiments or, in the case of industry, to buy machine time for 'proprietary research'. Our 'case studies' have been designed precisely to provide successful exemplars of this journey. Since the funding we expect to raise is necessarily limited, our efforts will focus on the current national priorities, with the specific aim of supporting and enhancing Italian competitiveness in key sectors. Another aspect of IM@IT that, we believe, is truly innovative is the pursuit of new approaches to access LSFs through the construction of a network of alliances with international LSFs and the deployment of targeted funding for specific types of access. More broadly, all components of the IM@IT (provisions of SRFs and MRFs linked through a common user-access platform, as well as the projection towards LSFs) are functional to achieve a better alignment of  Italian infrastructure funding with national priorities. IM@IT will: i) enrich its portfolio of research, skills and tools for addressing challenges relating to complex materials and interfaces; ii) strengthen its units distributed throughout the national territory, with the goal of turning each of them into a catalyst for a more effective involvement of local SMEs; iii) strengthen and extend its provisions for training and support of users for accessing the network of instrumentation at SRFs and MRFs, as well as the national and international LSFs.
Governance
    IM@IT has designed the simplest possible governance (see Figure 2) and access models required to fulfil the spirit of the ESFRI requirements. The governing bodies are: The General Assembly (GA), The Board of Directors (BoD), The Scientific Advisory Committee (SAC).
    The General Assembly is the highest governing body having full decision-making powers on its policies in scientific, technical, and administrative matters:
appoints the Executive Director of members of Boards of Directors
approves the members of the Scientific Advisory Committee
approves the IM@IT Technical Programmes
approves the annual budget
approves the admission of new Partners
    Member of General Assembly are:
Prof Silvia Licoccia (JRU coordinator), Università degli Studi di Roma "Tor Vergata"
Prof Giuseppe Gorini, Università degli studi di Milano Bicocca
Dr Sara Morisani, Associazione Italiana Ricerca Industriale
Prof Emiliano Fratini, Consorzio Interuniversitario per lo sviluppo dei Sistemi a Grande Interfase
Prof Lidia Armelao, Consiglio Nazionale delle Ricerche
Prof Umberto Vattani, Venice International University
    The Board of Directors (BoD) oversees the scientific and technical coordination and implementation of the strategies approved by GA and acts as internal advisory body to the Executive Director who chairs the BoD. BoD is composed by the Director proposed by each of IM@IT Unit Facilities and appointed by the GA.
    Members of the Board of Directors
Carla Andreani (Executive Director), Università degli Studi di Roma "Tor Vergata"
Prof Massimo Bonini (Deputy ED), Consorzio Interuniversitario per lo sviluppo dei Sistemi a Grande Interfase
Dr Daniela Gaglio, CNR – Istituto di Bioimmagini e Fisiologia Molecolare
Dr Giuseppe Gargano, CNR – Istituto di Metodologie per l'Analisi Ambientale
Dr Gennaro Gentile, CNR – Istituto per i Polimeri, Compositi e Biomateriali
Prof Claudio Greco, Università degli studi di Milano Bicocca
Prof Ilda Mannino, Venice International University
Dr Sara Morisani, Associazione Italiana Ricerca Industriale
Dr Claudio Sangregorio, CNR – Dipartimento di Scienze Chimiche e Tecnologie dei Materiali
Prof Roberto Senesi, Università degli Studi di Roma "Tor Vergata"
    The Scientific Advisory Committee (SAC) provides independent advice to the GA and the ED on all strategic issues, as well as on the scientific, technical and operation activities. It is composed by a maximum of 11 independent experts in the fields relevant to IM@IT scientific core activities and it is appointed by the GA. SAC has no executive powers or liability. Its terms of reference are to advice to the GA on operations and developments with respect to:
the status and future prospective in cutting edge areas of scientific research including opportunities and their potential scientific impact.
the actions necessary for IM@IT to make a relevant contribution to these areas
areas of current scientific activity which are declining in relevance:
analysis of the achievement of IM@IT regarding its mission.
The SAC provides a broad based and long-term view considering experimental techniques, service, and training available at the Units IM@IT national sites and complementary neutron scattering techniques accessible through its "E-platforms" to ISIS and LSFs.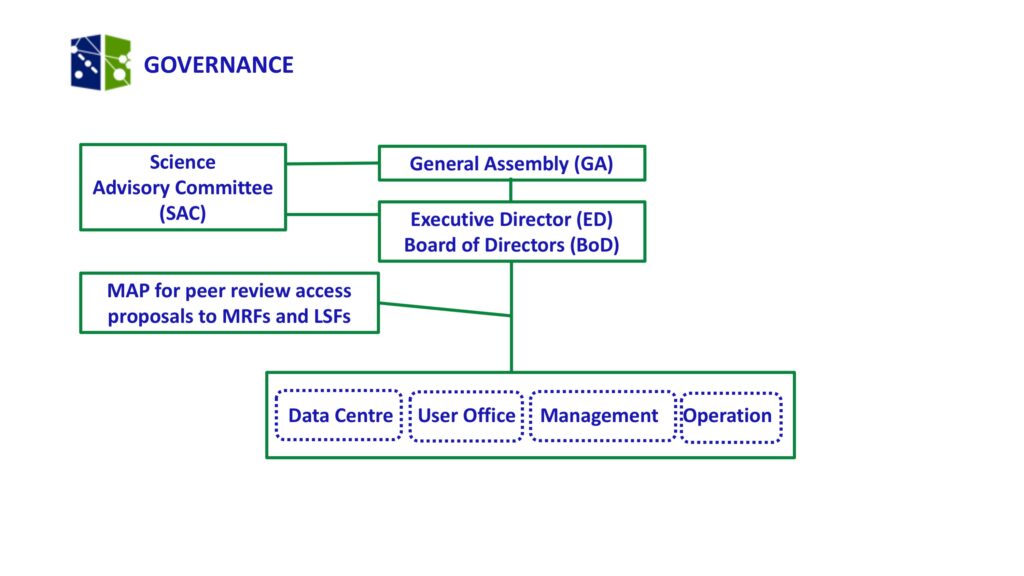 Pools of Expertise
    The core of IM@IT are the interdisciplinary and multidisciplinary capacities and capabilities of Pools of Expertise (PoEs) identified around existing SRFs equipment and the 'flagship projects' to be transferred into national MRFs (namely, FOURDIM and SOURIRE). The PoEs assist users requesting access to IM@IT to do it at its best. The PoEs establish multilevel dialogue and actions, starting from the 'grassroot' level of direct communication and by specific actions between these experts and academic/industrial users.
    PoEs are organized in Clusters (i.e., node-specific pools of expertise) and operate the suite of equipment and facilities (SRFs and MRFs) establishing a multilevel dialogue and actions with public/industrial users, starting from the 'grassroot' level of direct communication and by specific actions.

​
Training and Outreach
    ISIS@MACH ITALIA PoEs provide the unique opportunity for researchers and professionals from industry to learn about the techniques and tools for investigating complex materials and interfaces, and how to use them. Training experts, using a unique suite of analytical facilities, are engaged in training and capacity building activities as well as in the development of a strong industrial outreach program. The scope is to enable potential users in industry and academia to expand their capacity in using the SRFs and become users of MRFs and LSFs. This is pursued by developing a vibrant environment of exchanges, starting from a 'language and practise' that are accessible to potential industrial partners. This would be extremely beneficial for early-career researchers on the academic side, providing them with career opportunities outside academia of which they are likely unaware at present.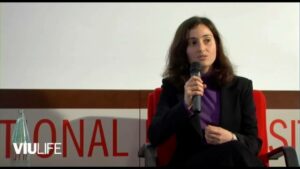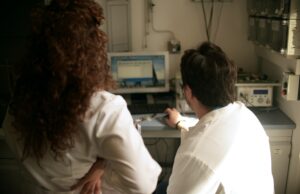 Training and Outreach has a multiple purpose:
to train users to answer to industrial users' needs and questions, creating the opportunity for an interface between IM@IT and the general public;
to provide users with an element of facility development (for example, equipment, software or experimental processes);
to train PhD candidates and early-career researchers to become users of IM@IT and to be involved in building new instruments and methods and
instrument upgrading developers of SRFs, MRFs and LSFs;
to facilitate open access of high-tech companies to IM@IT SRFs, MRFs and LSFs through the E-Interface;
to link academic-industrial PhD positions for fostering the development of a new generation of scientists, including beamline researchers at LSFs, who will generate fruitful synergy between Neutron and Muon science, materials science, theory and technological development.